INDIRA HAIR WEAVING
and Beauty Centre 100% human hair extensions. We have 20 Years Experience in Hair Extension. Soft to the touch with Lovely natural body wave which you can set to enhance waves or flat iron for a straight look.
Are you tired of spending money on hair that wont last. Are you tired of Tangles and Matting. Do you want hair that will last six months to a year when properly cared for. Then you have come to the right place.
Great quality guaranteed. If you are looking for a fine texture of hair and Long Lasting hair. Wefted for weaving and is extremly manageable and versatile. Hair can be curled, flat ironed, or braided to create waves, dyed to create what ever style want.
important component of hair weaving techniques styles is the use of bulk hair. This refers to hair that is not in the form of a weft but is in fact loose hair. Bulk hair is ideally used for stand bonding and braiding techniques of hair weaving. In the case of what is known as the basic cord tracking technique of hair weaving, thin cords are attached onto the scalp and the bond is further strengthened by stitching threads onto these cords. Such cord tracks are made to follow the individuals natural hair style and must be positioned as close to the scalp as possible. This is important to ensure strong support. Next, the main weave is attached onto the scalp and the individuals natural hair conceals the cords that were placed initially. This technique works well with different types of hair and can be used effectively for curly as well as straight hair types. Invisible hair weaving, also known as tree-braiding is a popular technique in which hair is weaved or braided into the clients natural hair, near the scalp Invisible hair weaving offers a great alternative for individuals who prefer to avoid potent chemicals. The drawback with employing this technique is that it does not last for very long and frequent touch-ups are required to maintain the look. According to the strand-bond-weaving instructions hair weaving requires strands of hair to be attached to the individuals natural hair through the use of strong chemical adhesives. This method is ideal for extensions which need to be used for long periods. This method requires less touch-ups and is long lasting with little maintenance.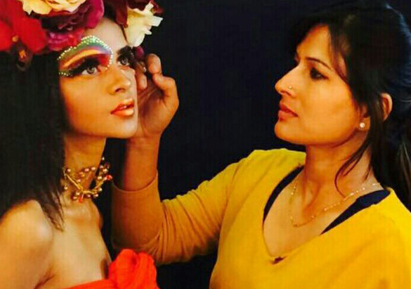 Instant Beauty Treatment
Men and women alike share a common desire to have a healthy, youthful skin. Exposure to the sun, to the elements, and detrimental living habits all contribute to the appearance of our skin today. Chemical peels have become very popular with those who are unhappy with acne scarring, sun damaged skin, age spots, freckles, fine lines, rough skin and uneven pigmentation.
This is process of peeling the top layers of the skin to minimize the look of fine lines and to get rid of superficial scarring and skin blemishes. The result is a smoother, younger looking skin free of superficial blemishes and pigment problems. The results depend on the depth of the peel and the recovery period also depends on the type and depth of the peel. Chemical peels are not limited to the face and can be performed on the neck, chest, hands, arms, shoulders, and legs- just about anywhere!